Training
Family Office Services offers a wide range of training in a variety of formats to give you essential education when you need it. Click on any link below to learn more about each item available to you. Once you attend the Zero Tax Institute, we will give you access to a some of the essential videos for hosting successful seminars and developing valuable deliverables. To access more than 200 recorded webinars and videos, you can sign up as a Virtual Adviser (for $250/month) or Allied Adviser (for a $1,000/month fee that credits toward any of 40 products and services, many of which you can resell to clients for higher fees). To learn more about the training videos and other resources available to you, please click on "Membership" above.
learn more
View webinar schedule
View Training Library
Download brochure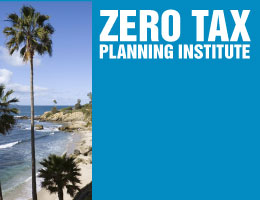 The Zero Tax Planning Institute was a program offered briefly from 2001 to 2011 to equip advisers to replicate the success enjoyed through law firms helping clients leverage estate tax exemptions and/or maximize charitable deductions. We explained the law firms' systems for developing successful seminars, attracting attendees, scheduling meetings with prospects, and engaging new clients. We explained how FOL attorneys added value to clients throughout each stage of the planning process. Because the program was technical in nature and subject to misinterpretation, the resources offered through the Institute are now only offered through Family Office Law LLP and its affiliated entities.
Zero Tax Planning is a program of Family Office Services, Inc.
Contact Us
| 650 Town Center Drive, Suite 890, Costa Mesa, CA 92626
Phone: 800-447-7090 | Fax: 866-447-7090 | © Tim Voorhees, JD, MBA, 1996-2021
---
Training services and materials referenced on this page are currently only available to Attorneys, CFAs, CFPs and other professional advisers working through Family Office Law LLP and its affiliated entities. Materials licensed in the past to outside advisers have been provided for legacy planning, cash flow planning, retirement planning, and portfolio planning but not tax-planning services.

Zero Tax Planning is a simple but powerful concept that integrates well-established non-charitable tools (such as insurance, LLCs, low-interest notes, and irrevocable trusts) with common charitable tools (such as gift annuities, charitable remainder trusts, charitable lead trusts, private foundations, pooled income funds, etc.) to help clients reduce taxes while increasing potential benefits for family and favorite charities. Most clients can zero-out estate, gift and GST taxes through the appropriate leveraging of standard estate and gift tax exemptions. Other charitable and business income tax strategies can be used to zero-out taxes on capital gains income and/or the portion of their income not needed for lifestyle expenses. It is not difficult to zero-out taxes simply by giving wealth to charity. Amazing opportunities arise, however, when the tax benefits of statutory charitable tools are combined with the tax benefits of non-charitable instruments described in the Internal Revenue Code. Family Office Law LLP ("FOL") attorneys and their affiliates do not recommend strategies that lack substantial legal authority.